Building an online reputation is one of the biggest challenges most businesses face. Yet, it is a must-have in the daily operations of any business to become successful in today's market. With the rise of social media, it is easy for consumers to leave a comment on your page or publish posts about your products and services. Word-of-mouth referrals travel fast as well. As Warren Buffett said, "It takes years to build a reputation and five minutes to ruin it."
Nothing hurts more than seeing your brand go down the drain after years of hard work to build it up. With your company's image on the line, it is vital to consistently engage with and gain the trust of your customers. For that reason, cultivating an impeccable company image is essential. In today's post, we list down the key takeaways for building an online reputation.
Tips for Building an Online Reputation
Manage Online Reviews
Did you know that 90% of consumers read online reviews before visiting a business while 74% of them are inclined to trust local businesses with positive reviews? This goes without saying that reviews can greatly affect your bottom line without your awareness. That said, if you haven't been monitoring your reviews, you need to start. Find out what people are saying about your brand. By employing a clear online review strategy your team can easily foster positive reviews and counter negative ones.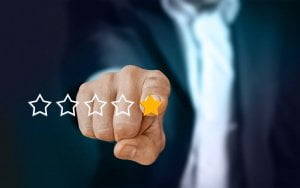 If no one's talking about you, consider reaching out to your customers directly. Ask for genuine and real feedback from them. You can hand forms out to them after they made a purchase or collect reviews on your website. When asking for feedback, make the process as easy as possible for your customers. Be straightforward with your questions. Ask what they love about your business and what they don't. Most importantly, never be tempted to write or buy fake reviews as this can affect your visibility once you are caught. Regardless of the feedback you receive, make sure to engage with the person who wrote it. Don't forget to show your appreciation every time you receive positive comments, and respond professionally to criticisms.
Optimize Your Website
Websites are an essential part of building an online reputation, whether you are in a local scene or international market. Consumers who can easily find your business through a quick Google search are more likely to do business with you. So, make sure that your website contains all the necessary information that your customers will find useful and could potentially influence their buying decision.
When developing content for your website – may it be about your company, mission statement, blog posts or products – include keywords that are relevant to your niche. The more optimized your website is, the easier it will be for your audience to find you at the top of the search result pages. If you are not certain where to start, it pays to hire a team of SEO specialists that can guide you through website optimization and eventually take your website to a high-ranking placement in search results. It is worth noting though that SEO is not a one-time, big-time investment with instant results. It is a complex, ongoing process that, when done correctly, can have big returns on your investment.
Be Active on Social Media
Having a social media presence is required in any marketing plan. Used in the right way, social media networks are an effective way to shape your online presence. Do not expect immediate results but take time to establish an authentic persona and promote real connections. This also means being interactive and accessible. You will want to respond to comments, tweets and questions quickly to build good relationships. In this fast-paced age, you certainly would not want to keep your customers waiting. Initiate a conversation but do not leave them hanging. Ask what they like or what keeps them up in the morning or just about anything that will keep the conversations flowing. Focus on them. Brands who know how to interact with and engage their customers are more likely to be remembered.
If you are already doing social media but find it hard to keep up with the trend, you can outsource or hire in-house staff to handle your social media. You might also want to leverage your brand through influencer marketing. This is another powerful social media marketing strategy that can get your brand message out to a wider audience. Generally, influencer marketing starts by identifying key individuals in your industry, marketing your brand to these people, and encouraging them to share your brand within their huge community.
Develop Quality Content
Create content that resonates with your target audience, the type of content that will spark their interest and get them hooked. Think about reciprocation and avoid adopting a direct sales approach. Instead of using promotional content, produce exceptional content that informs, educates, entertains and tells a story. Be authentic and transparent; ensure that you keep a consistent voice across different channels.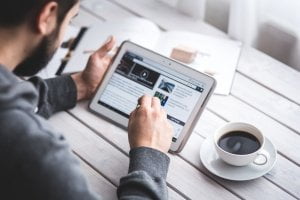 A blog is an excellent vehicle for getting information out about your business and product. By offering valuable insights into your industry that are backed by facts and careful research, you can establish your brand as a thought leader. This in return, gives your business greater credibility.
Building an online reputation takes an expert knowledge. From handling your reviews to optimizing your website, managing your social media and developing your online content, Boost Media Group provides a range of services that can take your business to new heights. Get in touch today.