Are you looking for one effective avenue that will target your specific market in no time? With hundreds of online platforms to market your brand, which one do you choose? From small businesses to large enterprises, one media continues to outrank the others when it comes to lead generation and conversion, and that is Facebook.
Maximizing Facebook ads and its targeting capabilities can no doubt take your ads to the next level. It will help you reach 2 billion Facebook users across the globe based on their location, age, gender, interests and more.
In this article, we share how Facebook ads work, and what you can do to reach customers and expose your brand by using its targeting options.
How do Facebook ads work?
Considering Facebook has billions of active users who voluntarily share their personal info, the network has a good idea who their users are and what their interests are. As such, they can fill their users' news feeds with products they might want to purchase, services they are likely to use or pages they would love to join.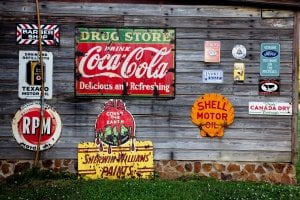 For that reason, smart business owners and digital marketers are paying Facebook to get their promotions and offerings right in front of their targeted audience.
What do Facebook ads look like?
Your Facebook feed most likely has loads of ads that you may not have even noticed. So how do you identify whether what you are seeing on your feed is an ad and not just another post from a page that you probably have liked in the past. Every single Facebook ad contains these three features:
A sponsored tag below the name of the page
A "like page" button in the top right corner which you will never find on a regular post
And a call-to-action (CTA) in the bottom right corner which might say learn more, download, contact us, shop now, sign up, or book now.
How to make the most out of your Facebook ads?
Facebook requires only five essential items to help you run your ads effectively.
Identify your marketing goals
Why do you need to run the ad? What result do you want to achieve? Whether to improve engagement, boost brand awareness or increase conversions, Facebook ads work best when you have a clear set of marketing goals for your ads.
Choose your audience
Determine who you want to see your ads by customizing your audiences. You can better target your customers by specifying their locations, age, gender, language, interests, behaviors and so on.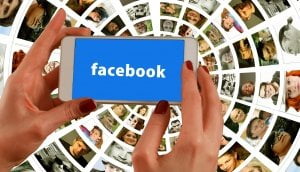 Facebook ads offer three features for picking out your audience and these include:
Core Audience – allows you to choose your audience manually based on their personal information and purchase behaviors.
Custom Audiences – allows you to reach your current customers or connect with people you already know.
Lookalike Audiences – allows you to find people who have similar information with your customers or those who might be interested in your business.
Pick an ad placement
Facebook offers four ad placement options or avenues where you want your ads to appear, helping you extend your reach with just a few clicks. These include Facebook, Instagram, Audience Network and Messenger.  You also have the option to run your ads across all platforms and devices.
Prepare your budget
Figure out how much you would like to invest. You can choose between a daily and lifetime budget. Then decide how long you would want your ads to run. You can either set them continuously or customized a start and end date. Whichever way, Facebook ads present users as much flexibility as possible when it comes to their budget.
Select a format
There is certainly a Facebook format for every marketer's goal. From a single photo and video to multiple photos and videos and a combination of all these elements, Facebook keeps your business goals in mind.
Are you ready to take your Facebook ads to the next level? Contact us at 1-800-35-SOCIAL and we can give you a zero-cost marketing analysis.