Content marketing is a long-term strategy to captivate, convert, and retain customers. It can be difficult to keep a long-term strategy running smoothly without tools to manage it all. And one of the most powerful tools you can use is the editorial calendar.
Whether you are developing content for your landing page, an infographic for your blog, or a hot topic on Facebook, an editorial calendar is a vital part of your content marketing. Not only does it organize your content publishing efforts, it also tells you exactly the who, what, when, where, why and how of your content.
Who is creating this content?

What type of content are you creating?

When do you post this content?

Where do you post this content?

Why does this content have to go out?

How do you promote this content once it goes live?
There is more to an editorial calendar than meets the eye. It is not just about the dates, content types or people involved. An editorial calendar, when used correctly, strengthens your content strategy, facilitates collaboration and allows for a more efficient publishing.
While there are lots of templates and providers available online, an editorial calendar is not one-size-fits-all. It is important to consider the elements that would be the most useful for your editorial calendar. Here are some things you might need when developing an editorial calendar.
Elements of a Good Editorial Calendar
Purpose
No matter how beautiful your template is, it would be useless if you have not defined your purpose from the outset. If you think that copying the template of a successful brand will make your content strategy successful too, then you are wrong. What works for one organization may not work for you, chiefly because every organization has different editorial priorities.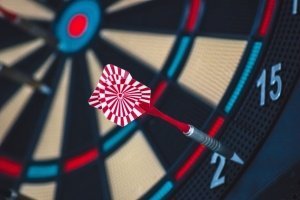 When creating your calendar, think about how you would use it. Is it to maintain your brand's voice? Is it to monitor the stories you tell across different channels? Or maybe you want to track who would be responsible for each type of content you publish? It could be a combination of reasons as well.
Knowing the purpose of your calendar makes it easier for you and your team to use and maintain the right elements.
Content Types
The first essential element of your content calendar should be the types of content you want to create. This can include blog articles, checklists, podcasts, videos, memes, case studies, and the list goes on. It is important to have some flexibility and variety in your content to ensure your content production fits your audience interests and needs.
If you have yet to decide the types of content for your calendar, we suggest that you get a piece of paper to jot down notes and ideas. Alternatively, have a brainstorming session with your team of content creators.
While you are at it, plan topics and themes for the next couple of months or so. You might want to give your existing content a check to see which aspects have been popular. Seasonal and holiday topics are good conversation starters, too. For example, January is often about the New Year's resolution, July is about Independence Day, and November is Thanksgiving month and a kick-off to the holiday season.
Key Dates
When writing down dates, make sure you not only include the days of the week but also major milestones and events that your organization and customers celebrate. A good editorial calendar should remind you of the important dates where you can plan and tailor your content around.
For instance, on the 10th year anniversary of your business, you can send out a press release to media outlets or craft a blog post about your business journey for the past decade. A few weeks prior Black Friday, you can start announcing discount offerings on your website and social media.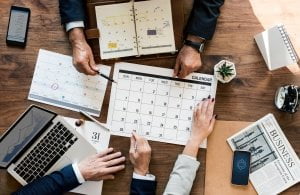 By having all key dates tracked ahead of time – from your product launches to marketing projects and daily blog posts – your team is well suited to deliver the best approach to the event.
People Involved
Include all the people who would be responsible for creating and publishing content. They can be your writers, video editors, graphic designers, social media managers, and even guest contributors. While all of them can access your editorial calendar, make sure you assign a person who could track all activities and efforts.
This way, everyone stays on the same page and knows who is responsible for a task at a particular stage. When a mistake happens, nobody dodges accountability and throws the blame onto someone else.
Lastly, always keep your customers in mind while you plan your calendar. After all, the success of your content marketing depends on them.
Need help in the creation of your editorial calendar? Contact our team to get started.